Dear Visitor!
It is my great pleasure to welcome you on the website of the town of Rudabánya, if only virtually and not in person.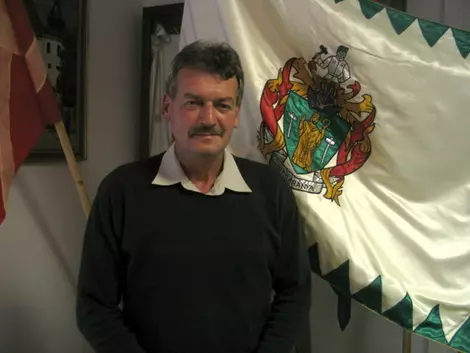 Let me introduce our settlement in a few lines:
Rudabánya is situated in the North Hungarian region, south-east of the Aggtelek Karst and south-west of the Rudabánya Mountains.
It is one of the oldest miner settlement in the country.
---
King Louis the Great granted Rudabánya town rank in 1351.
Due to the Turkish attacks that became continuous from 1564, the settlement impoverished and its population dwindled. By the 17th century it had lost its rank and become a feudal hamlet without any mining activity. Ore excavation started again in 1880 and at the same time the development of Rudabánya got new momentum. Following the Trianon treaty, Rudabánya remained the only significant iron ore mine in the country. It was also member of the former alliance of Upper Hungarian Mining Towns with seven members.
After World War II mining experienced a boom and in 1962 concentrator plant was built in our town. Based on a government decision, the iron ore mine was closed in 1986, in consideration of the economic situation.
Geological research has proved that around 35 million tons of ore is still hidden in the ground.
During the research activities not only ores were found here but also the 10-million-year-old skull of an ancient ape, representing the last stage before the development of apes and humans separated. The finding is known in the world as Rudapithecus Hungaricus. In summer 1988 another sensational finding was unearthed in the Hungarian archaeological site of human evolution, which became known as Gabi.
Nowadays our town is still famous for archaeological sensations and recently unearthed paleontological findings.
After six centuries Rudabánya was again granted town rank.
As the settlement became a town again, dynamic development started. The leaders of the town have determined the aim of creating a sub-regional centre.
The population of our town is under 3000 and we have full infrastructure.
Visiting and transiting tourists are awaited by several catering and commercial units.
Our website has also recently been developed.
Our aim is to provide the most comprehensive information about the life, programs and sights of our town for all those who visit us along the highways of Internet.
In this spirit, let me welcome you all warmly and with great respect, wishing you a pleasant time to browse our site.
 
Lajos Szobota
Mayor